Description
Supplement of Glutathione, Quercetin and Naringenin
Glutatione Forte is the first food supplement that combines in one single product Reduced Glutathione and Quercetin - at the maximum allowed daily intake - as well as Naringenin, Selenium and OxiP® a registered mix of natural active ingredients, with a powerful antioxidant action.
Today, Glutatione Forte is the only natural food supplement available on the market that has such a combination of ingredients.
In fact, Glutatione Forte provides a unique selection of the most powerful antioxidants in the world. Their action allows for a deep cleanse of waste and toxins, supports the immune system, protects our body inner organs and the cardio-vascular system, and so much more! Which results into a toned and glowing skin and plenty of energy and vitality.
It is packed in pharmaceutical brown glass bottles. Glass is the only material that can guarantee the quality and safety of the product over time, and it is good for the environment!
No colourings, preservatives or sweeteners.
A next-generation product, 100% natural, with active ingredients obtained from the bio-fermentation process and from 100% natural (non-synthetic) sources. The active ingredients in Glutatione Forte work in perfect synergy, thus potentiating each other, for an even greater efficacy and longer-lasting effects.
Glutatione Forte is product obtained from natural sources, which is a guarantee of higher quality and optimal assimilation. Research confirms that natural molecules obtained from natural sources - which is the case with vegetable extracts - are far more easily assimilated by the human body than synthetic molecules, the ones that are created in laboratories.
Who it it for
Glutatione Forte is the best choice for those who:
are looking for a Glutathione supplement obtained from natural sources (by bio-fermentation),
want it combined with Quercetin and Naringenin,
are convalescent and feel tired, exhausted and are out of strength,
have dull, dry and tired skin, brittle hair and nails,
exercise regularly and need that extra energy for sporting activities,
spend a lot of time in the sun,
feel under pressure and heavily stressed,
have an unhealthy diet, smoke or drink alcohol,
have been taking medicines.
What do you obtain from Glutatione Forte active ingredients?
You get the correct daily amount of Glutathione, Quercetin and Naringenin in one single product.
A combination of the most powerful antioxidants in the world.
A deep cleansing action on the whole body, that neutralizes free radicals and eliminates waste and toxins.
You provide an effective support to your immune system.
A glowing, radiant, toned-up and velvety skin.
Stronger and healthier hair and nails.
More energy for the whole body.
A support to muscle functions.
You heart and blood circulation are supported.
A strong action against oxidative stress.
Why is Glutatione Forte different from any other natural supplements containing reduced Glutathione?
It is packed in brown glass pharmaceutical bottles. Glass is the only material that can guarantee the quality and safety of the product over time, and it is good for the environment!
You get your daily dosage of Reduced Glutathione, Quercetin (at maximum allowed daily intake!) and Naringenin in one single product.
Glutatione Forte also provides the right amount of Selenium as well as OxiP® - a patented mix of the most powerful antioxidants.
Its active ingredients are obtained through the bio-fermentation process and from 100% natural (not synthetic, that is made in a laboratory) products.
Its formulation is innovative.
It is suitable for both vegans and vegetarians.
It is gluten free.
Glutatione Forte – the food supplement of Glutathione, Quercetin and Naringenin. How it works.
It provides reduced Glutathione, a powerful antioxidant.
Glutathione is a natural proteic substance produced in cells. It is made of three types of amino acids: glutamine, glycine, and cysteine. It is considered one of the most powerful natural antioxidants. It protects the body from the action of free radicals, helps the liver neutralize free radicals and eliminate toxins and waste. It has therefore a powerful "protective" and "detoxifying" action.
Several studies confirm that glutathione has immuno-modulating properties as it supports the functions of the immune system by modulating its response to pathogens. See the Experimental Phytotherapy paragraph for more in-depth studies.
Quercetin has a well-known heart and lungs protective effect.
Quercetin is obtained from Capers (the fruits of the caper bush called Caperberries). Capers are the richest known natural source of quercetin. Research confirms that Quercetin protects the heart cells from the action of free-radicals and protects the body from the toxicity of drugs and other kinds of substances, such as cyclophosphamide, cisplatin, ciprofloxacin, manganese, cadmium, arsenic. Besides, Quercetin is effective in supporting the functions of the lungs and joints, and in regulating the blood pressure. All these aspects have been confirmed by clinical studies. See the Experimental Phytotherapy paragraph for more in-depth information.
Naringenin supports the immune system.
It is extracted from Bitter Orange (Chinotto). Bitter Orange or "Chinotto" is a fruit-bearing tree native to Southern China (hence its name) which was imported in Italy most probably around the VI and VII century A.D. Several studies confirm that the active principles of Chinotto act effectively on the immune system, have antioxidative properties and support the metabolism of sugars and fats. These findings are the results of several clinical studies. See the Experimental Phytotherapy paragraph for more in-depth information.
OxiP® has a powerful antioxidative action.
It is a mix of patented active ingredients extremely high in antioxidants.
Bilberry is rich in Anthocyanins, antioxidative substances that have a protective action on skin, vascular system, eyesight, microcirculation and lung tissue.
Gynostemma is an adaptogenic plant capable of increasing the body's resistance to stress. It contains more than 80 different saponins, as well as flavonoids, polysaccharides, amino acids and trace-element nutrients that all support the functions of the cardiovascular system.
Scutellaria (skullcap) supports the immune system and modulates its response.
Fallopia (or Poligonum cuspidatum) is a plant high in Resveratrol. It is highly appreciated for its excellent tonic and invigorating action.
Selenium as a support to the immune system. Selenium is a cofactor of dozens of proteins called selenoproteins. It also participates in several other fundamental processes such as the DNA synthesis, the thyroid hormone metabolism, antioxidative protection and reproduction. It has also a great supportive action on the immune system.
Glutatione Forte: come si assume
To get maximum benefits, we recommend that you take two Glutatione Forte capsules per day.
Please follow the instructions hereunder:
mid-morning, preferably on an empty stomach: 1 capsule of Glutatione Forte,
mid-afternoon, preferably on an empty stomach: 1 capsule of Glutatione Forte.
Duration of treatment with Glutatione Forte, a natural supplement providing Glutathione, Quercetin and Naringenin.
After a short time, you will see the results and feel the benefits. We recommend that you continue the treatment for at least three months to reach the best results and keep them over time.
At the end of the treatment contact us! We care for you and would be most pleased to know how you got on with the treatment and how you feel. Our Team of experts (Biologists and Naturopathic Doctors) will be happy to help you take the next steps to maintain over time the results you have achieved.
Please Note. As we are all different (and unique!), the dosage can be set according to your specific needs and requirements. Just give us a call or write to us for any kind of information or advice you may require. Our experts shall remain at your fullest disposal ;)
Taken alone, Glutatione Forte is extremely effective and gives you excellent results. Yet, for a stronger action, you may want to combine it with:
Warnings
Supplements cannot be considered as a replacement for healthy diet and lifestyle. Keep out of reach of children under the age of three. Do not exceed the recommended daily dosage. The expiry date refers to the product intact, stored in a cool and dry place, away from heat and direct sunlight.
Ingredienti di Glutatione Forte
Caper (Capparis spinosa L.) fruit d.e. tit. 50% quercetin, Reduced glutathione, Hydroxypropyl methylcellulose capsule, Chinotto (Citrus myrtifolia Raf.) fruit d.e. tit. 40% naringenin, OxiP® (Vaccinium myrtillus L. fruits, Gynostemma pentafillum (Thunb.) Makino herb, Scutellaria baicalensis Georgi root, Fallopia japonica (Houtt.) Ronse Dec. root) d.e. tit. 1% anthocyanins-1% gipenosides-1% baicalin-0.7% resveratrol, Selenium L-Methionine. Anti-caking agents: Silicon dioxide, Vegetable magnesium stearate. Dry extracts are supported on maltodextrins.
Nutritional Values
AVERAGE NUTRITIONAL VALUES PER DAILY DOSE OF 2 CAPSULES

Caperberry d.e.

400 mg

of which Quercetin

200 mg

Reduced Glutathione

250 mg

Chinotto d.e.

150 mg

of which Naringenin

60 mg

OxiP®

60 mg

of which Total Anthocyanins

0,6 mg

of which Total Gipenosides

0,6 mg

of which Baicalin

0,6 mg

of which Resveratrol

0,4 mg

Selenium

55 µg*
*100% RNV
Approfondimenti scientifici
Glutathione, Quercetin, Naringenin... We have heard a lot about these substances in recent times and they are also increasingly catching media attention.
Unfortunately, we all know the reason why. In fact, such substances have become well-known during the Covid-19 pandemic.
But why specifically in this context? How can you find out if a product is of high quality, amongst the many that are available on the market?
Several studies confirm that these molecules boast many properties. Amongst these, they support the immune defenses and have a natural anti-inflammatory effect. As we know, both factors - immune defence and inflammation - are tightly connected in the Corona Virus disease.
But the beneficial effects of Glutathione, Quercetin, Naringenin are many more!
In the next paragraph, will you find more in-depth information from several scientific studies.
Before we leave you to the next section, we shall remind you of the following main points.
Glutatione Forte was developed to satisfy the market need for an innovative product, containing - the first time ever - a combination of Reduced Glutathione, Quercetin (at the maximum allowed daily intake) and Naringenin. The formulation of Glutatione Forte is exclusive, no other natural food supplement on the market has the same active ingredients.
Every ingredient in Glutatione Forte comes from bio-fermentation and from 100% natural sources, with no synthetic (made in a laboratory) ingredients, which is instead the case with most of the products on the market.
Glutatione Forte also provides Selenium and OxiP®, a patented mix of active ingredients with a powerful antioxidative action.
Experimental Phytotherapy
Reduced Glutathione
Haddad JJ, Safieh-Garabedian B, Saadé NE, Land SC. Thiol regulation of pro-inflammatory cytokines reveals a novel immunopharmacological potential of glutathione in the alveolar epithelium. J Pharmacol Exp Ther. 2001 Mar;296(3):996-1005. PMID: 11181934.
In this study, researchers have focused on the anti-inflammatory action of glutathione on the pulmonary alveoli. An in vitro model of alveolar epithelial cells was developed and altered by means of pro-inflammatory cytokines. Then, Reduced Glutathione was added with the result that it reduced the production and release of pro-inflammatory cytokines. Researchers suggest that such evidence confirms that glutathione can be useful in the treatment of pulmonary disorders.
Polonikov A. Endogenous Deficiency of Glutatione as the Most Likely Cause of Serious Manifestations and Death in COVID-19 Patients. ACS Infect Dis. 2020 Jul 10;6(7):1558-1562. doi: 10.1021/acsinfecdis.0c00288. Epub 2020 May 28. PMID: 32463221; PMCID: PMC7263077.
Researchers observed that reduced glutathione deficiency was a crucial factor in the most severe cases of the Covid-19 disease. The study confirms that the administration of reduced glutathione (under medical supervision) could be an effective therapy and a prevention tool in case of COVID-19 disease.
Fraternale A, Paoletti MF, Casabianca A, Oiry J, Clayette P, Vogel JU, Cinatl J Jr, Palamara AT, Sgarbanti R, Garaci E, Millo E, Benatti U, Magnani M. Antiviral and immunomodulatory properties of new pro-glutathione (GSH) molecules. Curr Med Chem. 2006;13(15):1749-55. doi: 10.2174/092986706777452542. PMID: 16787218.
In this review, researchers confirm that reduced Glutathione deficiency is the common denominator of several diseases, viral infections and immune-system dysfunctions. According to the study, Reduced Glutathione supplementation has the capacity to inhibit viral replication and the action of pro-inflammatory cytokines and could be useful to treat allergic disorders.
Quercetin
Oxid Med Cell Longev. 2016. Mechanisms of Neuroprotection by Quercetin: Counteracting Oxidative Stress and More. Costa LG, Garrick JM, Roquè PJ, Pellacani C.
2019 Mar 21. Antioxidant Activities of Quercetin and Its Complexes for Medicinal Application. Xu D, Hu MJ, Wang YQ, Cui YL.
The study confirms the action of Quercetin as an oxygen and nitrogen radical scavenger, which means that it transforms these oxygen reactive species into non-radical compounds with no toxicity. The transcription factor Nrf2 - which promotes the expression of a wide range of antioxidant genes - is activated. The expression of PON2 - an enzyme that protects cells from oxidative damage - is increased. Besides, the synthesis of glutathione, a powerful antioxidant, is induced. And finally, the expression of antioxidant enzymes - including superoxide dismutase, catalase, glutathione peroxidase, and heme oxygenase - is also increased.
2016 Mar 15. Quercetin, Inflammation and Immunity. Li Y, Yao J, Han C, Yang J, Chaudhry MT, Wang S, Liu H, Yin Y.
The study demonstrates that quercetin is a cofactor for many intracellular signal-related kinases, phosphatases, enzymes, and membrane proteins. It also has a strong anti-inflammatory and immuno-stimulating action.
Naringenin
Nutraceutical Value of Citrus Flavanones and Their Implications in Cardiovascular Disease. Testai L, Calderone V. Nutrients. 2017 May 16;9(5). Review.
The review collects the results of a number of studies made on naringenin and the incidence of cardiovascular diseases. Various epidemiological studies confirm that citrus fruits significantly reduce the incidence of cardiovascular disease risks.
Da Pozzo E, Costa B, Cavallini C, Testai L, Martelli A, Calderone V, Martini C. The Citrus Flavanone Naringenin Protects Myocardial Cells Against Age-Associated Damage. Oxid Med Cell Longev. 2017;2017:9536148. doi: 10.1155/2017/9536148. Epub 2017 Mar 12. PMID: 28386313; PMCID: PMC5366223.
The study highlights naringenin protective properties against cardio-metabolic disorders. Particularly, results suggest that naringenin has beneficial and protective anti-aging effects on myocardial cells.
Zeng W, Jin L, Zhang F, Zhang C, Liang W. Naringenin as a potential immunomodulator in therapeutics. Pharmacol Res. 2018 Sep;135:122-126. doi: 10.1016/j.phrs.2018.08.002. Epub 2018 Aug 3. PMID: 30081177.
In this study, researchers focused on naringenin ability to inhibit the inflammatory response in different cell types. According to scientists, this property is due to naringenin's ability to suppress the production of inflammatory cytokines at a much deeper level than other components such as curcumin and apigenin. That's why, researchers suggest that naringenin can be useful as an immunomodulator and in the treatment of inflammatory diseases.
OxiP®
Blueberry
Lietti A, Cristoni A, Picci M. Studies on Vaccinium myrtillus anthocyanosides. I. Vasoprotective and anti-inflammatory activity. Arzneimittelforschung. 1976;26(5):829-32. PMID: 9100.
The study, carried out on animals, highlights the strong anti-inflammatory and antioxidant properties of Bilberry, which promotes the proper functioning of many apparatuses and organic structures.
Gynostemma pentafillum
Song N, Jia L, Cao H, Ma Y, Chen N, Chen S, Lv X, Yang G. Gypenoside Inhibits Endothelial Cell Apoptosis in Atherosclerosis by Modulating Mitochondria through PI3K/Akt/Bad Pathway. Biomed Res Int. 2020 Jun 20;2020:2819658. doi: 10.1155/2020/2819658. PMID: 32685460; PMCID: PMC7327587.
Researchers investigated the effects of Gynostemma on atherosclerosis, which is today one of the most frequent causes for disease and death worldwide. Atherosclerosis entails a degradation of endothelial cells, a main disease-related factor. Such degradation deeply affects the vascular function, under many aspects. Research shoes that Gynostemma modulates the mitochondrial function and, as a consequence, it strengthens endothelial protection.
Scutellaria
Liao H, Ye J, Gao L, Liu Y. The main bioactive compounds of Scutellaria baicalensis Georgi. for alleviation of inflammatory cytokines: A comprehensive review. Biomed Pharmacother. 2021 Jan;133:110917. doi: 10.1016/j.biopha.2020.110917. Epub 2020 Nov 17. PMID: 33217688.
In this review of various studies, researchers focused on the ability of Scutellaria to alleviate infection-related cytokine storms, acting as an immunomodulator, regulating inflammatory responses.
Fallopia
Ghanim H, Sia CL, Abuaysheh S, Korzeniewski K, Patnaik P, Marumganti A, Chaudhuri A, Dandona P. An antiinflammatory and reactive oxygen species suppressive effects of an extract of Polygonum cuspidatum containing resveratrol. J Clin Endocrinol Metab. 2010 Sep;95(9):E1-8. doi: 10.1210/jc.2010-0482. Epub 2010 Jun 9. PMID: 20534755; PMCID: PMC2936054.
In this study, researchers investigated the link between resveratrol, Fallopia active principle, in relation to oxidative stress and inflammation. The extract induced a significant reduction in reactive oxygen species generation, showing a comprehensive suppressive effect on oxidative and inflammatory stress. Hence, resveratrol protects cells from oxidative damage.
Ghanim H, Sia CL, Korzeniewski K, Lohano T, Abuaysheh S, Marumganti A, Chaudhuri A, Dandona P. A resveratrol and polyphenol preparation suppresses oxidative and inflammatory stress response to a high-fat, high-carbohydrate meal. J Clin Endocrinol Metab. 2011 May;96(5):1409-14. doi: 10.1210/jc.2010-1812. Epub 2011 Feb 2. PMID: 21289251; PMCID: PMC3085195.
The study confirms that resveratrol has a comprehensive suppressive effect on oxidative and inflammatory stress, due to an unbalanced diet high in fats and carbohydrates.
Selenium
Kiremidjian-Schumacher L, Roy M. - Selenium and immune function. Z Ernahrungswiss. 1998;37 Suppl 1:50-6. PMID: 9558729.
This research investigates the effects of Selenium on the immune system. The study was carried out on healthy volunteers. Supplementation with Selenium resulted in a significant increase of the capacity of lymphocytes to respond to stimulation, thus improving the immune system response in general.
DISCLAIMER The content is not intended to be a substitute for professional medical advice, diagnosis, or treatment. Always seek the advice of your physician or other qualified health provider with any questions you may have regarding your medical condition.
I nostri testi hanno scopo divulgativo, non vanno intesi come indicazione di diagnosi e cura di stati patologici e non vogliono sostituirsi in alcun modo al parere del Medico.
Glutathione, Quercetin and Naringenin natural food supplement
Domande Frequenti sull'integratore
Yes, but only from age of three. For any question, doubt or else, we advise you to contact our Customer Service on 800 688 801 (toll-free).
If you have been breast-feeding for longer than three months, absolutely yes, there is no problem.
Yes, of course. All Salugea products or plans can be combined with one onother. This would allow you to satisfy your well-being requirements in one go. If you do not know how to take various Salugea supplements during the day and for how long, please feel free to contact our experts!
Altre Domande?
Se non hai trovato la Risposta alla tua Domanda, puoi contattarci:
Altri utenti lo acquistano con...
Le recensioni di chi ha provato Glutatione Forte
recensioni dei clienti
Scrivi una recensione
Fai una domanda
25 set 2022
Tiziana M.

Italy
Ottimo prodotto.
Fatto già un ciclo di tre mesi.
21 set 2022
Marta

Italy
Prodotto di alta qualità
Sia io che mio marito abbiamo assunto per la prima volta a luglio il GLUTATIONE su consiglio di una amica che fa la divulgatrice scientifica. I postumi del covid ci avevano lasciato parecchia stanchezza. Nel giro di poco tempo si sono visti i risultati. Nel periodo di assunzione non ho utilizzato nessun prodotto per la circolazione venosa, già il GLUTATIONE mi faceva star bene. Ringrazio Salugea per gli ottimi prodotti e consigli dati dalle esperte....sempre molto disponibili. Conosco questa azienda da due anni, mia figlia, studente universitario non può farne a meno di Memosan e Rilassa mente. Mi sento di consigliarli ad occhi chiusi!
09 set 2022
Giuseppe

Italy
Glutatione forte
Prodotto eccellente Assumo i prodotti salugea da un bel po e ho avuto sempre giovamento ma questo penso superi tutti a 360 gradi
07 set 2022
Mario

Italy
Ottimo
Ottimo, non ho più cali di energia e già dal mattino, sono in forma. La mia pelle mi sembra stia migliorando, insomma mi trovo benissimo, oggi ho iniziato la seconda confezione. Mi sembra di essere più forte anche sotto l'aspetto immunitario. Lo consiglio di cuore.
04 set 2022
Anonymous

Italy
Una meraviglia!!!!
Ottimo prodotto, fin da subito regala tanta energia. Depura e rende morbida la pelle Sicuramente un toccasana anche per il sistema immunitario.
04 set 2022
Cecilia

Italy
Glutatione
Ho assunto per 3 mesi Glutatione adesso ho fatto una pausa di 1 mese, sono pronta per riprenderlo ottimo per la stanchezza e ho notato un buon cambiamento per capelli e unghie
30 ago 2022
Ambra

Italy
Consigliato ai miei amici!
Compro gli integratori Salugea da tempo. Glutatione forte l'ho acquistato non appena è uscito. Migliorata la pelle, i capelli e mi toglie il senso di stanchezza.I benefici sono molteplici. L'ho fatto comprare ai miei amici, a mia mamma…….sto spargendo la voce!!! Prendersi cura di se stessi è l'arma migliore.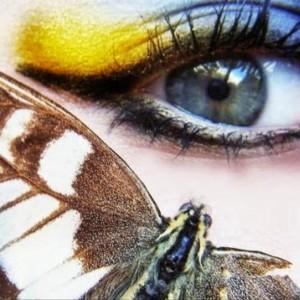 C
29 ago 2022
Claudia

France
Un portento!!!
Ho avuto il Covid in forma influenzale (vaccinata con 3 dosi) e il mio Medico mi ha detto di "imbottirmi" di Glutatione, ho preso 5 pastiglie al giorno per una settimana e mi sono liberata del muco e degli strascichi influenzali post Covid (NON GRAVI ma noiosi!!), questo prodotto è eccellente, lo sto usando continuativamente da circa 2 mesi e lo consiglio a tutti!!!
26 ago 2022
Daniela P.

Italy
Avrei potuto chiedere di più? No!
Ho iniziato a prendere Glutatione Forte, su consiglio di un'amica naturopata, perché attraversavo un periodo di forte affaticamento fisico e mentale. Mi ha aiutata tantissimo a recuperare persino la stanchezza estrema post covid. È stato come avere una marcia in più per tornare in pista. E oltre a questo, sorpresa: la pelle del viso sempre tendente a rossori e infiammazioni si è calmata. Stesso risultato sul cuoio capelluto e capelli. Adoro questo integratore, complice di benessere e bellezza, per me è il top di gamma assoluto!
14 ago 2022
Anonymous

Italy
Benefici per la Salute dell'organismo
Ho ritrovato la Forza e Benessere generale per il corpo. La pelle più luminosa all'aspetto più giovane. Ho ridotto dolori articolari e quelli della schiena. Per me è un vero e proprio Elisir di Benessere per il Corpo. Fantastico.